Calendar Reminder Software
you won't be able to live without
Keep track of your documents, add expiration reminders, schedule appointments, and set alerts for due dates.
Never miss a deadline or events as our calendar app.
Guarantees to save time and helps you achieve great things.
---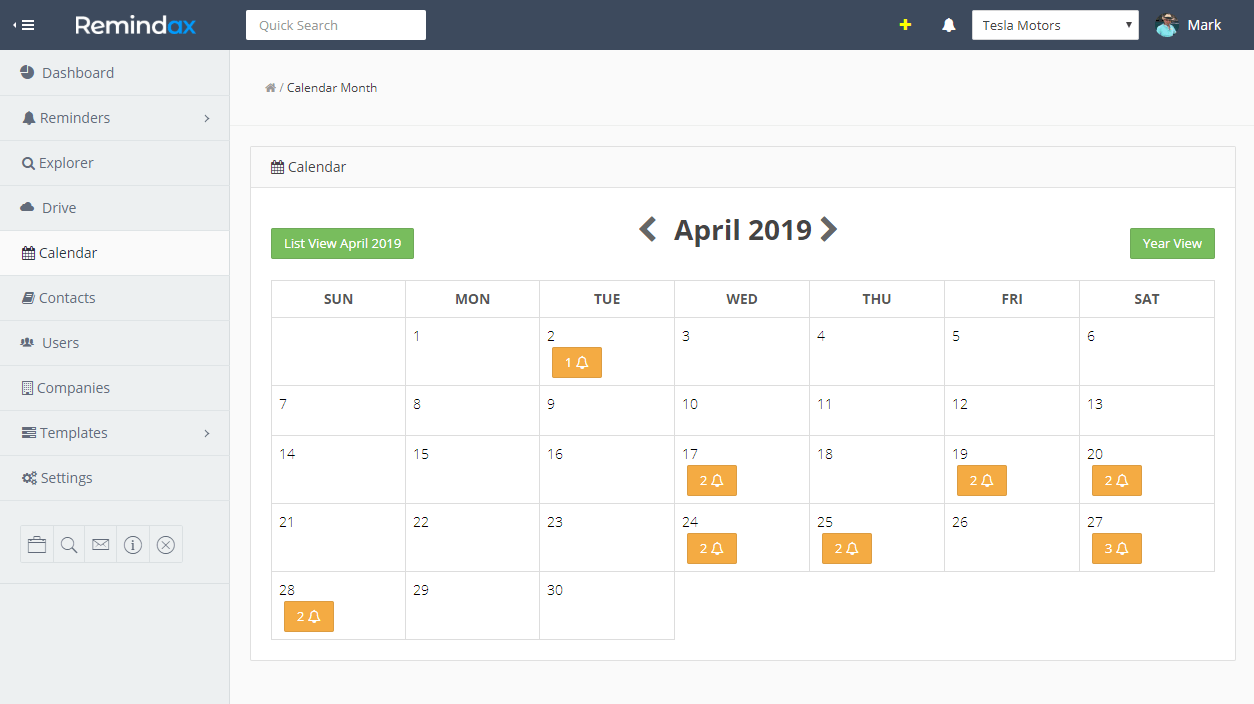 Track Documents
With Remindax, not a single day goes by without you noticing. We give you seamless tracking of your documents and keep you updated of the progress so far.
Expiration Reminders
Some renewals are critically important compared to the others. Be it licenses, certificates, or contracts, Remindax has got you covered with its expiration reminders.
Never miss a date again
With Remindax's calendar widget, your important dates and events are always at hand. It's simple and powerful, just like it should be.
Always in Control
Manage all important dates professionally and hassle-free. Track appointments, due dates, social events and day-to-day tasks seamlessly in one app and focus on the things that really matter.
Join 10,000+ businesses that streamlines expiration management with one straightforward platform.
Get started today.