Seamless Reminder Integration for Slack
Get the power of Remindax in Slack
Send automated notifications to your team and manage channel communications via a single screen.
Forever Free Signup
No credit card required Never expires Free forever
No credit card required
Never expires
Free forever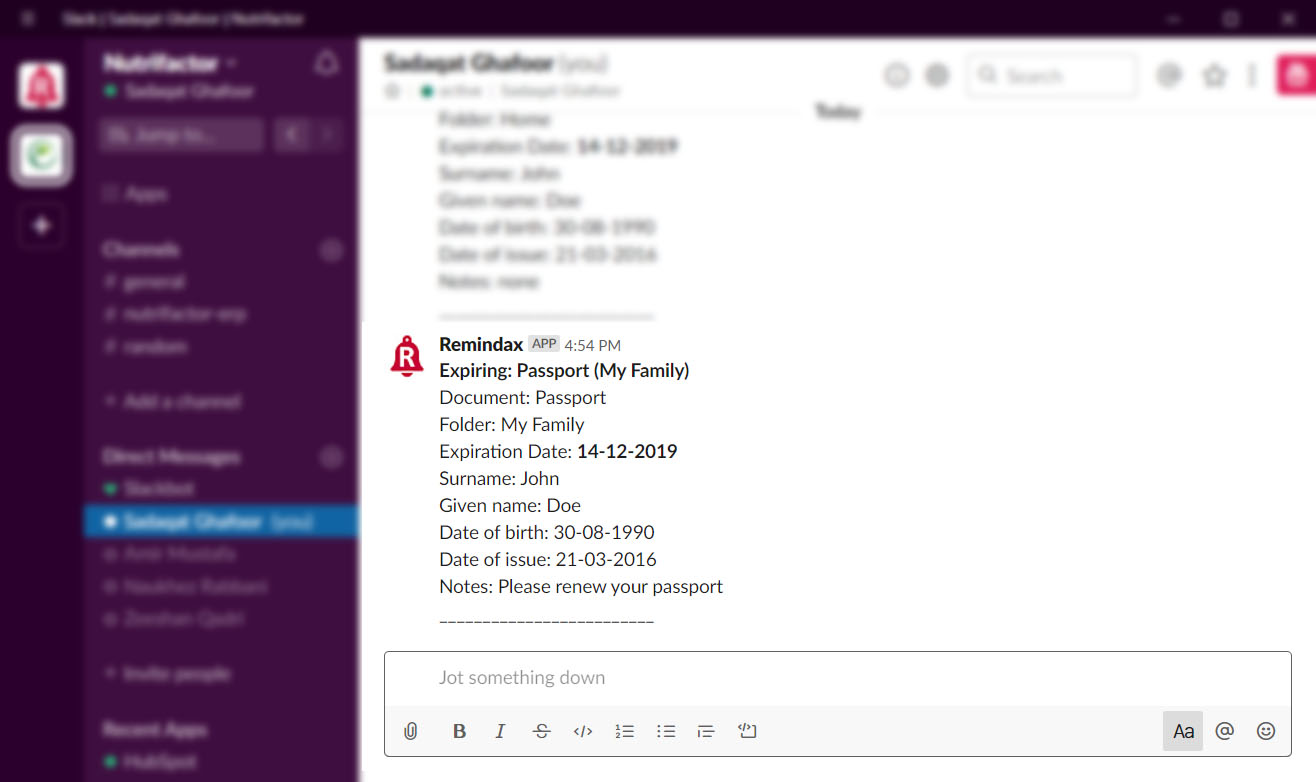 Bring All Communication Together
Who wants to spend time following up on a task or a reminder sent days ago?
It is far quicker and easier to bring all communication on a single platform as that allows for effortless coordination.
Use Remindax in Slack to engage all your team members, bring them on the same table (so to speak) and boost your team work like never before.
The Reminder bot for slack empowers you to send, view and manage reminders to your team via a unified platform.
This way, everyone knows what's happening and what's to be done — no questions asked!
Custom Channel Reminders
Remindax empowers you to send personalized notifications directly to your slack channel.
All you have to do is create a channel (or many channels!) and start managing team communication the right way by sending automated slack reminders on the channel of your choice.
If you want to communicate a deadline or update your team about an upcoming project, use this feature to not just inform them but also record your
conversation for future reference.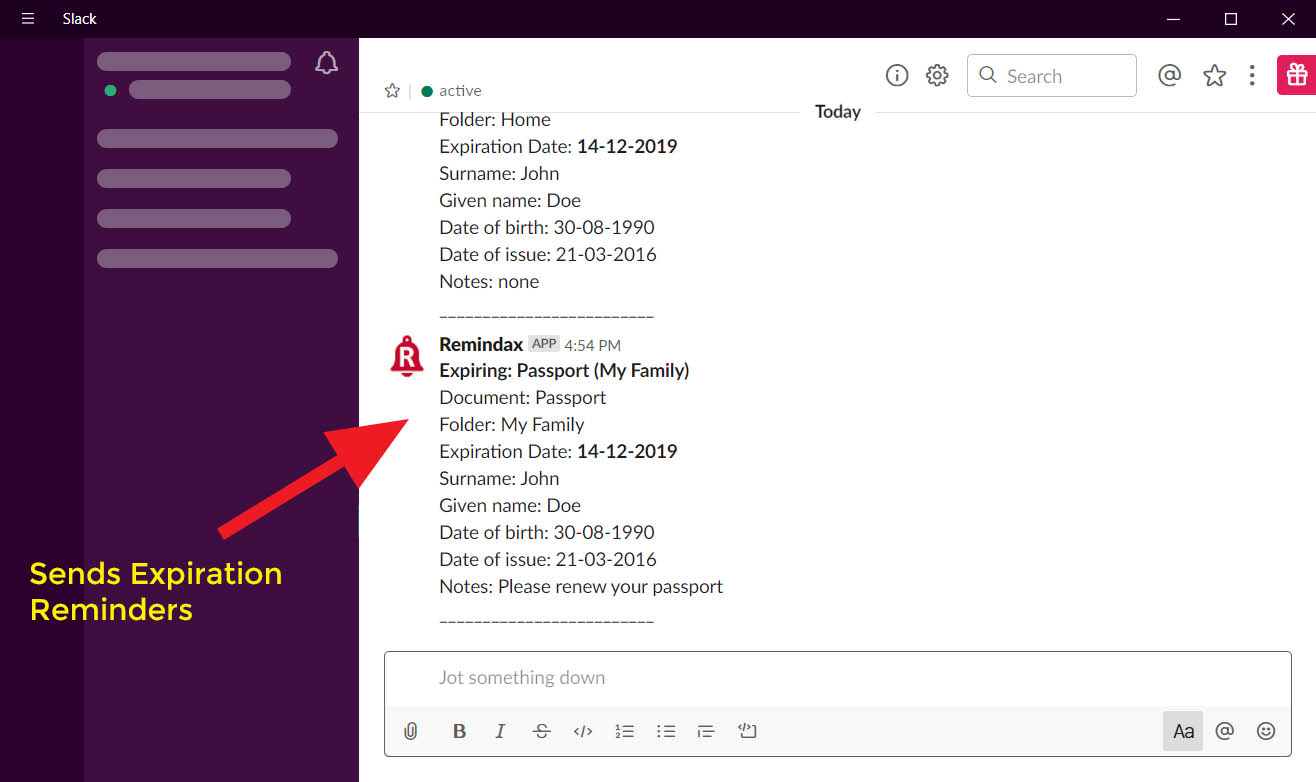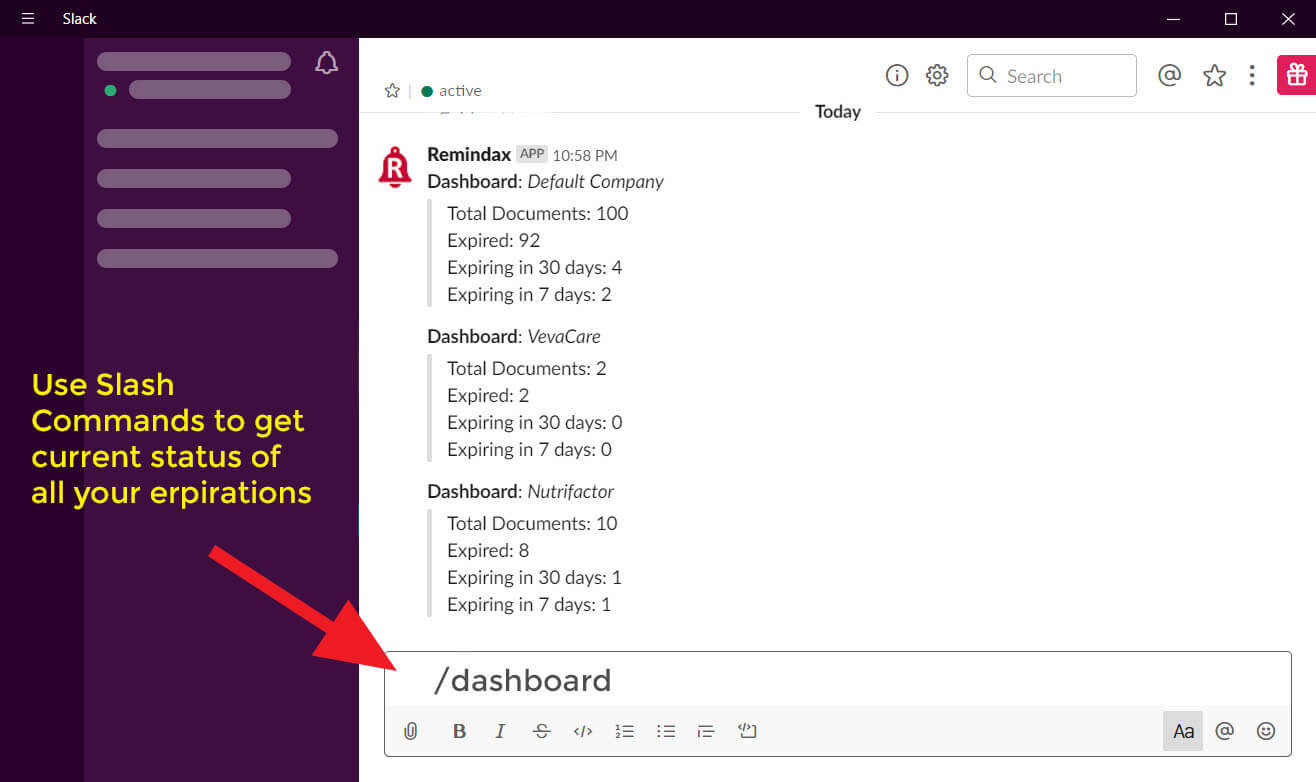 Remindax Dashboard
Countless messages and notifications can lead to overwhelm, disrupting your workflow.
But with Remindax, you can manage slack reminders and alerts with ease.
Declutter your inbox and minimize the noise with Remindax.
Use /dashboard slash command for an instant view of your account's dashboard and get a glimpse of all activities.
Manage channel communications
It is a hassle to have countless chat windows open on your screen, attempting to contact one and then another and then the next team member.
Say goodbye to this outdated mode by bringing all your communication on a single screen.
Remindax allows you to create channels on slack, add the required team members and send slack reminders and messages easily.
Since every bit of communication takes place on a single dashboard, you can save time and the hassle of switching between screens all day.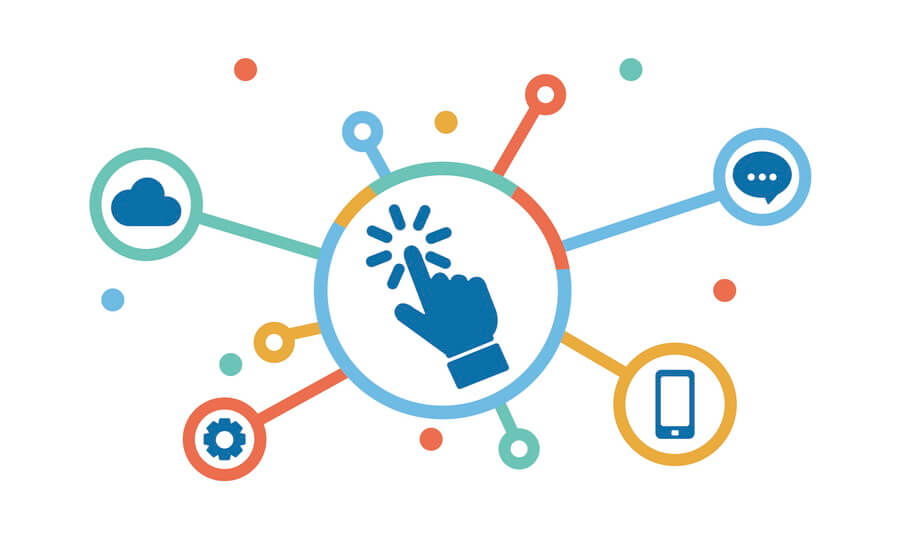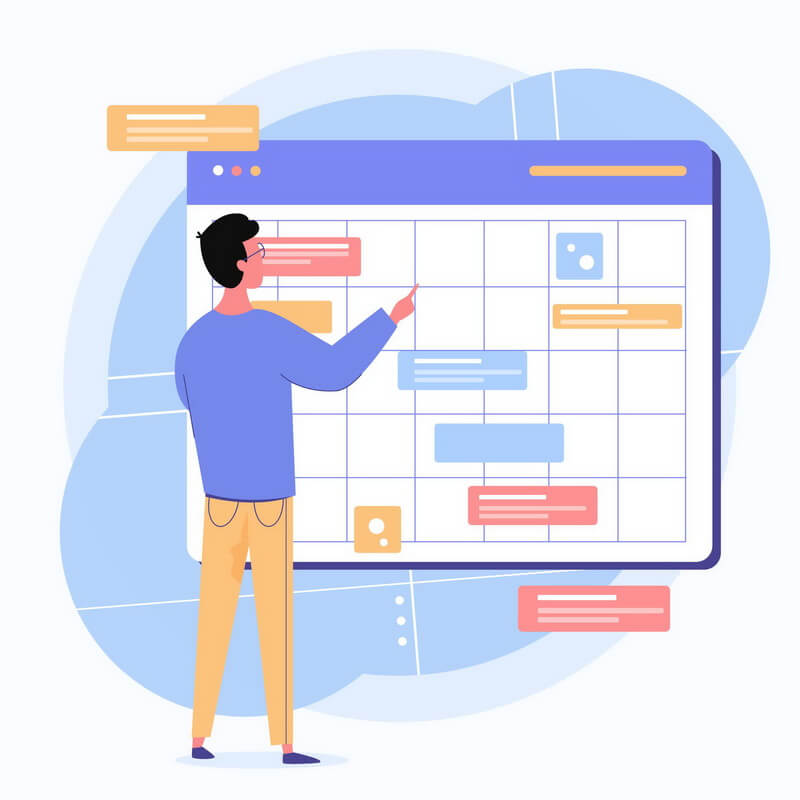 Set Appointments & Events
Worried your team members will forget an important meeting when you absolutely need them to be on board?
Or that a team event will have low turnout, with excuses of forgetfulness?
Well, it used to happen to the best of us before Remindax provided an effective solution: set meeting appointments and communicate event dates right inside Slack.
This ensures everyone knows when an appointment or an event is upcoming.
You can slot meetings into your calendar in the app but more importantly, Slack reminders will inform your team of every meeting and event so they make sure they show up on time.
Stay on Top of Due Dates
If there's one thing you can confirm about due dates, it is that they are not set in stone!
Well, what do you do when a sudden change occurs and the due date is shifted, whether forward or backward?
It is critical to timely communicate the same to your team so you get the work you want on time.
Use Remindax in Slack to update the due dates as and when needed.
Send Slack reminders automatically and ensure each team member is apprised of the change so they can streamline their work for timely output.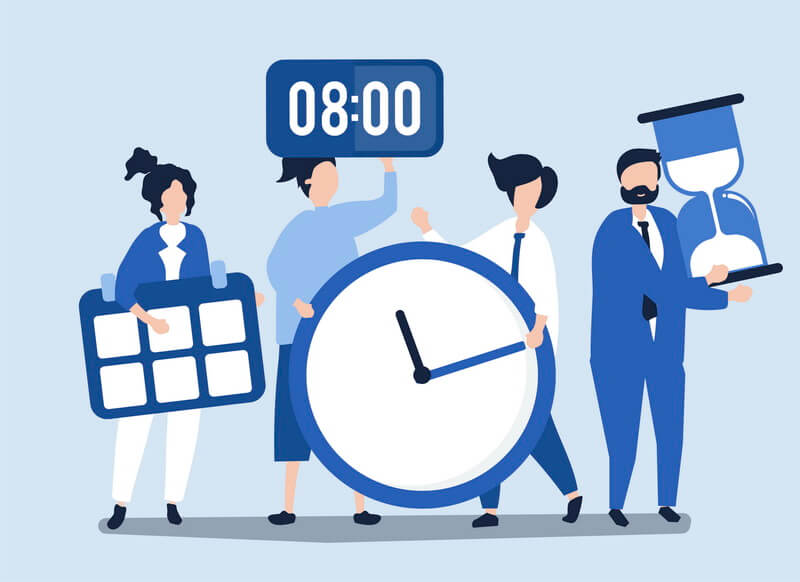 Ready to setup Remindax for Slack?
Join 10,000+ businesses that streamlines expiration management with one straightforward platform.
Get started today.